Belleville Township High School


Class Of 1963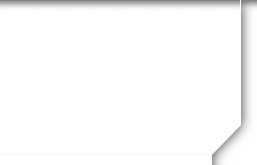 What's New


Not a member?
JOIN HERE
Find and click on your name.

Wishing you all the best for your birthday today and the whole year through.
Gary was a natural leader and respected by all. He was the best of the best and i'm proud to call him teammate. His positive attitude was infectious and his skills were second to none. Gary helped me achieve my personal football goals. Gary always gave credit were credit was due. It was never about Gary he always referred to the team. Blocking for Gary was a honor and I will always remember him. Rest In Peace you' earned it. My deepest sympathy to his family and friends.
Happy Birthday Barb, I hope you have a wonderful day.
Happy Birthday Terry, I hope you have a great day.
Posted on: Jan 22, 2018 at 10:44 AM
Happy Birthday Judy I hope you have a wonderful day and many more to come
I know tomorrow is your birthday, however I'll be in Dublin on business , so I wanted to wish the "Nature Boy" happy birthday and many more.
Posted on: Dec 22, 2017 at 11:20 AM
Great pics. Thanks . We were back for father laws funeral a couple months ago. In Bangkok the whole time.

Thanks again
Posted on: Dec 18, 2017 at 9:32 PM
Just a few more from the area around Siem Reap and the Kulen Mountains and Tonie Sap Lake which is the largest fresh water lake in SE Asia.
Posted on: Dec 17, 2017 at 8:51 PM
Just came back from a visit to Angkor Wat in Cambodia -- so fascinating. Here's just a few of the pictures.
Posted on: Dec 11, 2017 at 6:13 PM
Happy Birthday Betty I hope you have a wonderful day and many more to come.